Advancement Services Summit*
Venue Address
Virtual, Canada
So, you are stuck in a silo? How reporting quarterly to senior leaders helps to keep communication flowing across advancement
Dana Smolak, Manager, Prospect Management , Prospect Research and Pipeline Development, University of Calgary
Learn how the University of Calgary is helping to solve the challenge of silos one report at a time. The Prospect Management team developed a Quarterly Report to be shared with senior leadership which at a glance provides insight into the performance of the fundraisers they manage. This report is breaking down silos by ensuring that all fundraisers performance is being measured the same and is helping to ensure transparency across the organization.
Learning Objectives:
Discuss the performance metrics used by UCalgary.
Identify what the most useful data you can provide to senior leaders.
Highlight the importance of clear and constant communication.
Implementing and Evaluating Your Prospect Management Program
Jami Hougen Johnson, Senior Director of Prospect Management, Systems Training, and Decision Support, University of Chicago
To reach ever increasing fundraising goals, organizations often must do more with less. Establishing and regularly evaluating your system for managing prospects is key to working smarter and not just harder. Join this session to discuss the importance of establishing a prospect management program and how the goals for your program may evolve over time to address team and organizational need.
Learning Objectives:
Understand why prospect management programs are a must-have in fundraising organizations today.
Discuss the key steps to implementing a prospect management program.
Use a framework for understanding the maturity of your prospect management program and how you might determine where you want to go next.
Tugboat your Team to Success: Efficiencies for Streamlining Processes and Increasing Organization & Productivity within your Development Team
Amy Silvaggio, Research Analyst, External Relations, Lakehead University
Whether you work for a small organization or a large one, there are often multiple moving parts, overflowing work portfolios, competing deadlines, and short term and long-term goals. How we manage the workload and achieve these goals varies, but there are some efficiencies that can help streamline processes and increase the level of organization & productivity within the team. 
In this session we'll discuss:
Some of the tools and processes you can implement or adapt to increase success and productivity in a collaborative environment
How to find opportunities in unexpected change
How to be nimble and find solutions no matter what database you must work within
The challenges & benefits that come with adapting from the way things have been done in the past to meet the changing or growing needs of your team
If the information and metrics your tracking & reporting on are relevant, useful or being referenced in a meaningful way  
The importance of accessing your team members' strengths and creating an environment that encourages skill development, growth and honest conversations
Learning Objectives:
Identify various information management tools and resources available to help propel your team forward.
Implement or adapt processes & practices to help increase success & productivity of individuals and the team when working in a collaborative environment.
Develop & focus on metrics that will help your team gain momentum, learn through challenges and have a stronger understanding of individual and collective growth as you work to achieve your individual and collective goals.
The Show Must Go On: A Panel Discussion On Operations
In a live show, audience members may never know what exactly is going on behind the scenes. Beyond the curtain, an entire ecosystem works together to ensure things go off without a hitch.
Take that live show analogy and apply it to advancement shops.
Among uncertainties, shortages, HR challenges and a plethora of other challenges- tax receipts, compliance, pipelines, governance and matters of privacy and legalities will always be attended to.
How are people managing these things? How exactly are people working to prioritize areas and workloads and what areas, can be saved for later?
To discuss these issues and more, CCAE is hosting a panel of professionals to discuss, how Operations "go-on" when other parts of the show, are showing fatigue.
Featuring:
Sarah Clarke, Director, Advancement Services, Carleton University
Sandra Gomez, Director of Prospect Research and Pipeline Development, University of Calgary
Emmy Okazawa-Bortolin, Senior Development Officer, NAIT
Sophia Reid, Associate Director, Operations, University of Waterloo
The conversation will explore;
How to proceed with increased demands while being short on staff
How to keep staff motivated and engaged when resources are low, and praise is scarce
Does any wiggle room exist within governance and compliance
How to work with other units to be efficient and prioritize effectively
How to stay up to date on legal issues – when it is NOT a strength.
Tools and resources that have helped
Operations and the hybrid work
Learning Objectives:
Hear different examples of how people are working to prioritize tasks and efficiencies in a state of need
Explore how to ensure governance and compliance don't take a back seat when HR and staff gaps rear their heads.
Discover different techniques and approaches to similar tasks, ultimately, getting things done!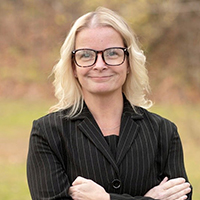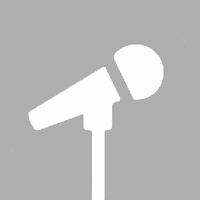 A Social Innovation Approach to Advancement Services
Bobbie O'Connor, Senior Advisor of Strategic Initiatives & Operations, Queen's University
Rachel Deir, Director, Information Technology Management, Queen's University
Tim Wowk, Director, Prospect Management & Research, Queen's University
Sara Franca, Executive Director, Alumni Strategy, Queen's University
Learn from Queen's University Advancement teammates who led an 18 month-long project, reimagining their performance metrics, dashboards, and prospect management framework using principles of Social Innovation. Using tools and processes rooted in Design and Systems Thinking, Queen's successfully implemented their project in less than 18 months, improving the depth, impact, and outcomes of their products and services, while also nurturing a healthy team culture.
Learning Objectives:
Gain insights on new processes for engaging Advancement teammates in the development of products/services.
Learn tools to support non-Advancement Services teammates in articulating their needs, goals, and the impact they want to have.
Learn tips and tricks to apply to everyday work to maximize efficiency and improve outcomes.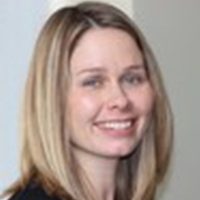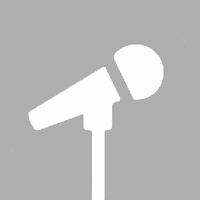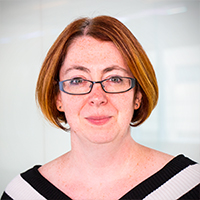 Analytics – the Secret Sauce to Your Fundraising Success!
John Davies, Partner and Senior Consultant, Global Philanthropic Inc
Sigrid Penner, Senior Consultant, Global Philanthropic Inc
Data analytics is critical to our independent schools when we ask questions like 'How do we raise more money?', 'How do we engage new alumni or donors?' or 'How do we use our time most effectively?'.  Effective analytics shines a light on opportunities and highlights risks you and your team, leadership or board may not have considered.  
Using the Health Science Centre Foundation, Winnipeg as a case study, we will walk through various types of analytics that go deep under the trendlines you are currently tracking to uncover opportunities in your data: 
In this session, we will: 
Discuss the current state of data using Lego as a framework

Identify the various metrics used for fundraising and which ones best fit your organization and strategy

Showcase analytics learnings from various stages of the donor life cycle (attract, acquire, engage, retain, grow) and how they relate to your institution
Learning Objectives:
Identify the state your data is in and what next steps should be.

Understand the power of analytics in answering your fundraising questions.

Recognize the role of analytics in improving Key Performance Indicator metrics for your school.
Upcoming Sessions
For CCAE member pricing Please login to view.
Sorry, no events were found.
How do I access my purchased sessions?