Start Date
September 22, 2022
End Date
September 22, 2022
Venue Address
Virtual, Canada
Please purchase a ticket to register for this event. All registered entrants will receive an email will a Zoom link via email prior to the event.
CCAE member rate: $0 Please login to register.
Non CCAE members are required to create an account in order to register for events.
Non-member rate:
Within Canadian educational institutions, events are a crucial part of advancing an Institution's strategic goals and serve as connectors to important audiences. Whether the event is for 5 people or 500, planning to gather people requires the upmost attention to detail. Details, often nuanced, which include: consideration for audiences (alumni, donors, graduates, community), budgets, technology, transportation, safety, diets and staffing. These considerations all must be done while meeting the goal of the events intention. TLDR: Events take A LOT of effort and collaboration across your shop. So, where do you begin?
This years' opening education session aims to target all of nuances. Not everyone is an event expert, but everyone finds themselves planning some sort of event.
CCAE has gathered a panel of seasoned event leaders from across Canada to tell their stories, answer questions and provide attendees with an optimal start to planning and executing future events.
Topics of exploration.
The pandemic factor – what do events look now, compared to 2019 and earlier?
In-person, virtual and hybrid factors – the pros and cons of trying to do it all
Engaging and determining your audience the right way
Tools of the trade – event analytics so you can showcase your ROI
It's a team effort – How are the roles of various constituents shifting, where are your resources best allocated, and what does this means in terms of tech and financing?
Safety, risk factors, and how to innovate into the future.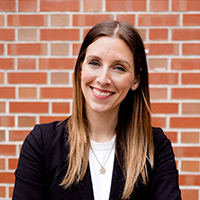 Moderator:
Emily O'Connor
Alumni Relations Officer, Brock University
Kelly McManus
Senior Director, Community Relations & Events
University of Waterloo
Jody Paulson
Manager, Events
Athabasca University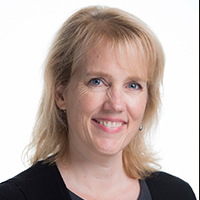 Sue Porter
Senior Associate Director, Ceremonies and Events
Simon Fraser University