Development for Deans – Toronto
Start Date
November 08, 2022
End Date
November 09, 2022
Venue Address
Victoria University at UofT, Alumni Hall and Foyer, 91 Charles St W, Toronto, M5S 1K5, Ontario, Canada
Lorna is back again this Fall, and this year there are 2 workshops running, one in centrally located in Ontario and another in Calgary, Alberta. Get your deans, academics and staff ready for the one and only Canadian advancement bootcamp!
CCAE has been working with Lorna Somers for over a decade to deliver programming built to inspire collaboration and grow philanthropy within Institutions. Success in securing significant philanthropic support requires an institution-wide effort and commitment. Academic leadership in partnership with faculty, staff and advancement colleagues, need to work together to improve prosperity and progress in all stages of giving.
Lorna Somers
Lorna Somers
Executive Director, Mohawk College Foundation
AVP, Development, McMaster University (retired)
Lorna Somers is recognized internationally as a teacher/facilitator for her speaking, writing, and workshops on philanthropy.  With a focus on Higher Education, having been an accomplished practitioner for 35 years in Development at McMaster University, Ontario, she has also worked in the educational and cultural sectors internationally and lead programmes at over 60 university, college and school campuses in countries as diverse as Australia, Lebanon, Nigeria, the Netherlands, Mexico and Japan.
As a happy consequence of a long career in fundraising, Somers has had the opportunity to lead in the design and operationalization over eight comprehensive and targeted campaigns, as well as foundational programmes like Annual Giving, Major & Principal Giving, Planned Giving. and Recognition & Stewardship.  Her own fundraising includes working with academic partners to confirm some of the largest philanthropic gifts in Canadian history.
She and Dr. Frank Minton have written the definitive Canadian text on fundraising, Planned Giving for Canadians, and Somers has been recognized for her leadership and service with a number of international and national awards from organizations that include CASE (Council for the Advancement & Support of Education) and CAGP (Canadian Association of Gift Planners). 
In addition to speaking on philanthropy and fundraising, Somers is a sought after speaker and coach on business, social, and dining etiquette.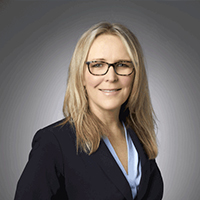 With special guest:
Andrea Morris
Associate Vice-President and Chief Development Officer
University of Calgary
A Note from your Chair & Program Summary
Philanthropy has yet again proven that it is a survivor.  By the time we meet for our workshop, CCAE's Development for Deans,  we will be closing in on three years of living in a global pandemic exacerbated by unprecedented upheaval, disruption, and worldwide crises from climate to conflict.  Despite this grim scenario, though,  we have witnessed brilliant flashes of generosity, humanity, and creativity.  Philanthropy is indeed alive and well and more than ever, it is that precious enabler allowing our faculty and students, our institutions, and all of us as leaders, to pursue and achieve our aspirations. 
While the overarching themes that define best practice in successful supporter-centred fundraising are generally unchanged, the way we engage potential donors, build our cases for support, and craft creative and winning strategies has evolved.  In our time together, we'll focus on the creation of your own bespoke 'Playbook' for philanthropy.  We'll do that by dividing our day into the five most important components of a high performing fundraising operation.  We will talk about:
STARS:  What is the 'North Star' that defines your Vision and Mission and ensures you are able to identify and prioritize your fundraising?  Who are the stars in your galaxy who you will recruit noting that should include faculty and staff, retirees, alumni, and students? How do you enable your Development colleagues to really shine as you work in partnership to support the achievement of your shared goals? 
STORIES:  Yes, there needs to be more than one if we are to connect to a wide range of potential supporters.  But a story is merely a lot of words on a page if it doesn't come to life and convey excitement, relevance.  Stories need an exceptional gravitational pull for the reader and we'll talk about how to achieve that because after all, stories are the basis for your Case for Support, your proposals, and your invitations to give. 
SUPPORTERS:  We expect so much of the same donors over and over again so let's consider how we build a sustainable and robust pipeline and identify those who can play different roles in helping us achieve our ambitions.  Often our supernova donors are in our line of vision but they are still frequently overlooked!
STRATEGIES:  Again with the plural!  One size does not fit all so we will consider what a truly effective Engagement Strategies look like and how you bring them to life and ensure they lead to an irresistible invitation to answer the call to adventure.
SELEBRATIONS:  Okay.  I call poetic licence because I am poetic and I have a licence.  Regardless of whether it's an alliterative S or a C, celebration is more than a grip and grin with a big cheque and a box of wine.  What do we do to keep our supporters engaged and feeling good about their giving?  How do we incent our colleagues to continue helping us achieve success?  How do we and our Development colleagues stay motivated and creative?  I've got suggestions!
In conclusion, you simply won't want to miss this workshop.  And wait.  There's more.  Every institution has the opportunity for "After Hours Office Hours".  As I will be reinforcing the importance of a bespoke approach to your fundraising plan, I want to practice what I preach by inviting you to sign-up for a 30 minute Zoom discussion with me following our workshop.  We can go into greater detail about some of the ideas we introduced at the workshop, talk about a new opportunity on your doorstep, or an issue that is causing you concern.  These are confidential sessions during which you're invited to bring up to five additional colleagues with you regardless of whether they attended the workshop or not.  This is all part of CCAE's exemplary service and attention to the needs of delegates.
Looking forward to seeing you in the Fall!  Until then, stay well and optimistic,  
Lorna
Upcoming Sessions
For CCAE member pricing Please login to view.
Sorry, no events were found.