Volunteers are essential to the success of CCAE. They help ensure that CCAE programs and services respond in a timely fashion to current needs in advancement, and that content is based on significant, relevant topics and issues. CCAE volunteers generously share their knowledge and experience with peers and with the association.
CCAE's Volunteer Recognition Program is made possible by the generous support of:
Dr. Debra Pozega Osburn presenting at the 2022 CCAE National Conference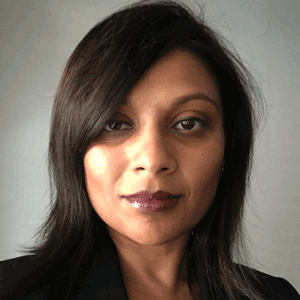 Annette Paul
Dalla Lana School of Public Health
University of Toronto
 Moderator for the 2022 Stewardship & Donor Relations Summit, Presenter at 2021  CCAeTalks, 2022 Prix d'Excellence Judge
Lori Lancaster
Mount Saint Vincent University
Institutional Ambassador, 2022 TDIMM fellowship selection committee Chair
Shanna Parisien
Concordia University
 2022 Prix d'Excellence Judge, 2022 National Conference Committee Member
Annually, over 200 volunteers answer the call to make an impact by assisting with the below areas:
Be a part of the selection committee for the CCAE Distinguished Awards and TDIMM Fellowships in Advancement
Be a presenter at CCAE conferences and workshops.
View Guidelines
CCAE's professional learning program provides unparalleled Canadian advancement knowledge to advancement professionals nationwide. Through dynamic and innovative presentations, webinars, and workshops, attendees increase their advancement skills, expand their networks and learn valuable information to further develop their careers.
Summits include a variety of topics targeted towards all sizes of institutions, types and advancement themes. All fees are designated in Canadian Dollars.
Be a judge or host for the Prix d'Excellence Program
Be apart of a planning committee, and help plan and run, conferences and workshops.
Act as Institutional Ambassadors directly linking their schools to CCAE
View Guidelines
An Institutional Ambassador promotes CCAE activities, services and benefits within all levels of CCAE member organizations. Reporting to the Co-Chairs, Institutional Ambassadors, he/she serves as a liaison for CCAE and provides valuable feedback to CCAE regarding programming and offerings.
CCAE Institutional Ambassador Responsibilities
Institutional Promotion:
Regularly promote CCAE activities and highlight CCAE benefits to advancement staff through both formal and informal communication methods (one-on-one or group discussions, e-mails, intranet, staff meetings, posters, etc.)
Help assess CCAE's programs and services by gathering information/feedback from colleagues to ensure CCAE is meeting needs of advancement professionals
CCAE Membership Promotion:
Contact colleagues from other schools to promote and encourage taking on CCAE membership
Provide CCAE with advancement staff contact information from home institution
Provide CCAE with feedback and recommendations on offerings and activities
When possible, attend conferences and workshops and introduce speakers at sessions
Participate in semi-annual teleconference to receive updates on upcoming CCAE activities as well as sharing member feedback
Requirements & Qualifications
Organization, communication and interpersonal skills
Knowledge of and experience in the advancement profession
Sound judgment, flexibility, tact and diplomacy
Enthusiasm about the advancement profession and CCAE's vision and mission
Benefits
Build and expand professional network
Enhance interpersonal/communication skills
Learn best practices from other institutions
Develop leadership skills
Serve your profession in a meaningful way
Receive the 'inside scoop' on upcoming CCAE initiatives
Time Commitment
2-year term
Flexible scheduling, on average 3-5 hours per month
2 teleconferences per year
Attendance at/participation in workshops and conferences (when feasible)
Serve on the CCAE Board of Directors in key governance roles.
| wdt_ID | Date | Event | Position | Name | Institution |
| --- | --- | --- | --- | --- | --- |
| 1 | 2021/22 | 2021/22 CCAE Institutional Ambassadors | Chair | Sarah Clarke | Carleton University |
| 2 | 2021/22 | 2021/22 CCAE Institutional Ambassadors | | Anne-Marie Aguilar | University of Alberta |
| 3 | 2021/22 | 2021/22 CCAE Institutional Ambassadors | | Alisha Bainbridge | University of New Brunswick |
| 4 | 2021/22 | 2021/22 CCAE Institutional Ambassadors | | Colleen Bangs | University of Calgary |
| 5 | 2021/22 | 2021/22 CCAE Institutional Ambassadors | | Jason Coates | Vancouver Island University |
| 6 | 2021/22 | 2021/22 CCAE Institutional Ambassadors | | Jodi Currie | SAIT |
| 7 | 2021/22 | 2021/22 CCAE Institutional Ambassadors | | Mary Ann Daye | Saint Mary's University |
| 8 | 2021/22 | 2021/22 CCAE Institutional Ambassadors | | Sheila Driscoll | Holland College |
| 9 | 2021/22 | 2021/22 CCAE Institutional Ambassadors | | Shelley Hamill | Queen's University |
| 10 | 2021/22 | 2021/22 CCAE Institutional Ambassadors | | Meghan Hanbury | Lakehead University |
| | Date | Event | Position | Name | Institution |