Distinguished Service Awards
CCAE Distinguished Service Awards recognize the accomplishments of advancement professionals and friends of education, in 3 categories:
Congratulations to the 2022 Distinguished Service Award Recipients!
CCAE is thrilled to announce the 2022 award recipients, celebrate along with us and share in recognition of their achievements at @ccaecanada
The Friend of Education Award recognizes outstanding service or commitment to post-secondary or independent school education by a volunteer, organization, foundation, corporation or publication. The recipient will have made a significant contribution in a leadership role to the cause of institutional advancement or education in Canada.
Nomination Deadline: Friday, January 20, 2023
2022 Friend of Education Award Winner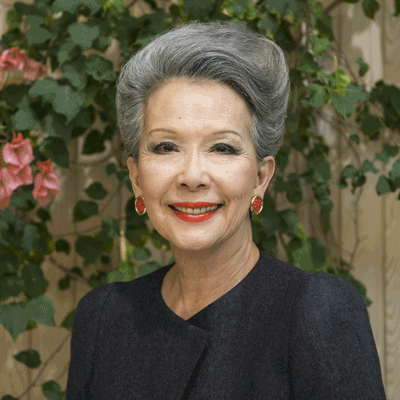 Dr. Vivienne Poy
The University of Toronto, McGill University, York University, Simon Fraser University, and Seneca College
Read more
The Honourable Dr. Vivienne Poy is a steadfast supporter of education, with efforts that span across Canada, most notably at The University of Toronto, McGill University, York University, Simon Fraser University, and Seneca College – at which Poy's impact is ground-breaking. She is a high-level dedicated patron and respected icon of multiculturalism, who has been the driving force behind many successes across these institutions, and through these roles she has created ripple effects across the globe.
For decades, Dr. Poy has worked tirelessly in service of community, she has been a notable entrepreneur, a designer, an author, a historian, and a trailblazer who has dedicated her life to sharing the story of the Chinese Canadian experience. Growing up in Hong Kong, she began her journey in Canada at McGill University where she studied history, followed by a Fashion Arts Diploma from Seneca College. Her entrepreneurial passion was merged in 1981 with the launch of her fashion company Vivienne Poy Mode. At the same time, she established herself as a leading champion of the Chinese Canadian community, through her volunteerism, her scholarship and her tireless work to enrich postsecondary education.
"She has made a tremendous difference in lifting the voice of the Chinese Canadian community and ensuring that their place in Canada's history is recognized and understood. Dr. Poy is an outstanding alumna, volunteer, and University citizen, and is truly deserving of this recognition."
Meric S. Gertler, CM, FRSC, FBA, FAcSS, President, University of Toronto
Following her student experience at McGill, she has made an exemplary impact on the institution, and has become an inspiring role-model, leveraging her stature as a successful businesswoman and the first Canadian of Asian descent to serve in the Senate of Canada to advance causes such as multiculturism, human rights, and gender equality. She has served on many McGill volunteer roles, including the Board of Governors, to name a few.
She has established scholarships, awards, and donated her entire collection to the Fashion Resource Centre at Seneca College. These 275 pieces play a pivotal role to the students' knowledge, and demonstrate the history of fashion and its relation to the College's posterity. Her volunteerism has garnered her as a renowned component of the Seneca community both with faculty and its students.
At York, Dr. Poy's longstanding engagement and support has made a profound impact on their community members. Poy was awarded an honorary Doctor of Laws degree in recognition of her unwavering commitment to global engagement, human rights, multiculturalism, and gender and racial equality.
Throughout her professional life as a respected scholar; progressive legislator and community leader; dedicated philanthropist; and accomplished fashion designer, author, and entrepreneur, she has promoted a message of resilience in the face of challenges — one that has empowered countless future leaders across Canada to contribute their knowledge, experience, and talents to our multicultural society.
Rhonda L. Lenton, PhD President and Vice-Chancellor York University
At Simon Fraser, Dr. Poy has fostered significant contributions to community engaged academia as a patron of the David Lam Centre's Chinese Canadian History Project. In collaboration with SFU, Poy helped garner widespread support for this civic education initiative that shines a bright light on both the challenges and the contributions of Chinese Canadians to our country.
Poy has received numerous honours for her work, including two Queen's Jubilee medals, being named among the Top 25 Canadian Immigrants and recognition as one of Canada's Most Powerful Women.
The University of Toronto, the lead nominating institution for the award, has enjoyed the support of Dr. Poy for decades. They are proud to count her as a distinguished alumna, who holds both an MA and PhD in history from the University. She served on their Governing Council and accepted the role of Chancellor, the ceremonial head of the University, in 2003.
In addition to this, she has spearheaded numerous initiatives at the University. She has established several scholarships, the Richard Lee Chair in Chinese Canadian Studies, held at University College, and the Richard Lee Canada-Hong Kong Library, which boasts a tremendous collection of research material related to the unique history of the region. She has been a key figure in the growth of the Asian Institute at the Munk School of Global Affairs and Public Policy, and has given her time and her expertise to build robust resources to allow for a deeper understanding of Asian-Canadian history and experience.
Dr. Poy has done so much both at UofT and across the country to encourage people to look at the broad story of Canada, its diverse origins, and Canada's contributions to the world. She has enriched the experience of so many through her tireless efforts to support scholarships, undergraduate and graduate education and innovative research.
Joseph Wong, Vice President, International, Roz and Ralph Halbert Professor of Innovation, University of Toronto
The list of accomplishments Dr. Vivienne Poy has to her name is truly breathtaking and is only outshined by her kind and altruistic nature. She is a force for Canada in all respects, of responsibility to oneself, their alma maters, their community, and the country as a whole. It is with esteemed honour that CCAE recognizes The Honourable Dr. Vivienne Poy with the Friend of Education Award for her contributions to Canadian education and beyond.
Dr. Roger Warren (2021)
Paul Soubry (2020)
Paul Cadario (2019)
Robert H. Lee (2018)
Lynton "Red" Wilson (2017)
The MasterCard Foundation (2016)
Fondation J.-Louis Lévesque and Suzanne Lévesque (2015)
Eric Newell (2014)
Drs. Jean and Angus Bruneau (2013)
Jean Lachance (2012)
Thomas C. O'Neill (2011)
Marcel Desautels (2009)
James S. Palmer (2008)
Norman Eric Webster and Alice Patterson (Pat) Webster (2007)
David A. Bissett (2006)
John C.S. Lau (2005)
Richard W. Pound (2004)
Robert McRae (2003)
Ray Décarie (2002)
Gretta Chambers (2001)
John E. Cleghorn, F.C.A. (2000)
David Sobey, C.M. (1999)
Meloche–Monnex (1998)
Fredrik Eaton, Executive Committee of Eaton's of Canada Limited (1997)
Purdy Crawford, Imasco CT Financial Services Inc. & Canada Trustco Mortgage Company (1996)
Kevin Kavanagh, Great-West life Assurance Company (1995)
McConnell Family Foundation of Montreal / Don Smith (1994)
The Outstanding Achievement Award, supported by Manulife, recognizes a current or recent CCAE member who has made extraordinary contributions to the field of educational advancement over a number of years. The recipient is recognized both for exemplifying the highest ideals of the advancement profession and for dedicated mentoring of others in the field.
Nomination Deadline: Friday, January 20, 2023
Nomination Form
Outstanding Achievement Award
2022 Outstanding Achievement Award Winner
Andrea Morris
University of Calgary
Read more
Andrea Morris, the Associate Vice-President and Chief Development Officer at the University of Calgary, is an insightful, visionary, and authentic relationship-driven advancement leader. Through great initiative and passion for her work, Andrea has become an unstoppable force, and her influence has transformed development efforts at the University of Calgary and beyond.
Morris began her advancement career at the University of Ottawa in 1996, followed by 15 phenomenal years at the University of Alberta. In multiple leadership roles there, Morris led many initiatives including the expansion of the University's presence in Calgary. Her efforts contributed to the highly successful $600M Centenary Campaign, and strengthened the connection between the University and the communities it serves.
"She is inherently a community builder - she sees challenges as opportunities and inspires others to strive to meet her highest standards, for the betterment of all." – Indira Samarasekera, President and Vice-Chancellor Emerita, University of Alberta
Morris made enormous strides for the University of Calgary leading Energize: The Campaign for Eyes High which closed in 2020, raising $1.4 billion in support of the university's strategic vision. Her leadership, expertise and impact are felt by current and former staff, academic leaders, volunteers and donors, who credit both institutional and personal success to her presence.
"Andrea exemplifies a true advancement professional, always working with integrity and passion, and relentlessly seeking opportunities to match our community's aspirations with the university's ambition." – M. Elizabeth Cannon, PhD, OC, FCAE, FRSC, President Emerita, University of Calgary
"I can think of no one more deserving to be recognized for their achievement and impact than Andrea. Her warmth, integrity, boundless energy and dedication to helping people fulfill their philanthropic ambition… a genuine desire to help… is what defines Andrea." – Dr. Chen Fong, Professor Emeritus, volunteer and supporter, University of Calgary.
Throughout this journey, she has had an immense influence on and off campus by developing the case for UCalgary to become 'Canada's most entrepreneurial university.' This effort created a cultural shift, where philanthropy and volunteerism now play a critical role in in the institution's innovation ecosystem. More than $100M was raised during the Campaign to transform the student experience and advance knowledge to commercialization and impact. This includes the establishment of the Hunter Hub for Entrepreneurial Thinking through a $40M gift in 2017, and UCeed, a group of philanthropically supported seed funds for investment in research-based ventures, launched in 2020.
On top of her remarkable career accomplishments, Morris and her teams have received recognition and accolades, including dozens of awards from the Council for Advancement and Support of Education (CASE). These include Faculty Star (in multiple years), Gold Awards for Advancement Practices and Initiatives (2020), Best Practices in Donor Relations and Stewardship (2021), and the Platinum Award for Best Practices in Fundraising (2021). She is also an active member of CCAE and a mentor within Canada, presenting at multiple conferences and professional development programs, always seeking out mentorship opportunities to increase the impact of colleagues.
"Andrea's brand of personal philanthropy has successfully elevated the University of Calgary's core values. Innovation and entrepreneurship are in our DNA, and it was important to her to prioritize these elements in advancement… I cannot speak highly enough of Andrea's internal leadership and workplace culture in navigating our Advancement team towards collective success. She innately understands how to create space to amplify colleagues who want opportunities to grow. When she's not meeting with supporters, you can usually find her coaching others for fundraising success." – Edward McCauley, PhD, FRSC, President and Vice-Chancellor, University of Calgary
CCAE is honoured to recognize Andrea Morris, a fearless leader who wholly exemplifies the core merits of our Outstanding Achievement Award.
Rod Morrison (2021)
Tanya Jacobson-Gundlock (2020)
Kathy Butler (2019)
Dianne Spencer (2018)
Marc Weinstein (2017)
David Palmer (2016)
Mary Williams (2015)
George Hood (2014)
Thomas B. Thompson (2013)
Frank Lockington (2012)
Tony Storey (2011)
Rivi Frankle (2010)
Cathy Yanosik (2009)
Innes van Nostrand (2008)
Terry Flannigan (2007)
Roger Trull (2006)
Don Jones (2005)
Honora Shaughnessy (2004)
Arthur Stephen (2003)
Ann Vroom (2001)
Dr. Dale Godsoe (2000)
Dr. Jon Dellandrea (1999)
Marjorie E. Lanthier (1998)
J. Stuart Reid (1995)
Robert Raeburn (1994)
Rising Star Awards are designated for professionals with three to five years' experience in educational advancement who demonstrate achievements, accomplishments, early success and commitment in the advancement field. A $2,000 Presidents' Scholarship is presented to each Rising Star and is used to support further professional development in the year following their receiving the award.
Nomination Deadline: Friday, January 20, 2023
Eligibility - To be eligible to receive the award, the Rising Star must:
Have between three and five years' experience in the institutional advancement field
At the time of nomination and presentation, be employed as an institutional advancement professional by a member in good standing of CCAE
Demonstrate achievements and accomplishments in the institutional advancement field
Demonstrate early success as an advancement leader
Demonstrate professional and volunteer contributions that indicate a strong commitment to advancement in Canada. Preference will be given to individuals who have served as CCAE volunteers.
2022 Rising Star Award Winners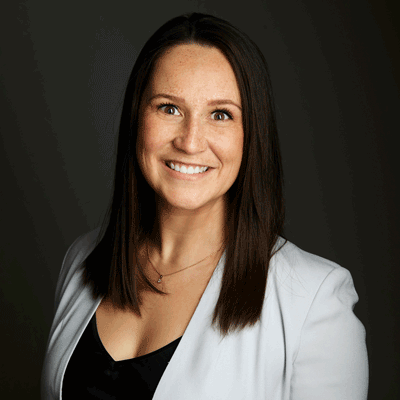 Lisa Andreana
Wilfrid Laurier University
Read more
Lisa Andreana has been an exceptional member of the Advancement department at Wilfrid Laurier University since 2018 as an alumni relations officer for homecoming, reunions and special events. In her short time working at Laurier, Lisa is proud of the strong relationships she has built and the creativity she has used to help add to the success of the university.
Applying her strong project management and event planning skills, Lisa has worked diligently to champion many markedly successful initiatives. Her portfolio is responsible for homecoming, Laurier's flagship alumni engagement event. In 2020, Andreana (like many) had initially planned an in-person event, but due to COVID-19 public health guidelines, the university had to quickly change course. This resulted in the creation of a virtual event that exceeded expectations. This drive to create a meaningful opportunity to connect Laurier to its alumni earned her and the team within Laurier's Advancement department a Gold Medal Prix d'Excellence. The event attracted 575 alumni to 18 virtual events, helped to re-engage alumna Mary Berg, TV star chef and offered an opportunity for smaller groups of alumni to connect in virtual reunions 'Rezoomions'.
During her brief time in university advancement, Lisa Andreana has made a substantial impact on alumni engagement at Laurier, contributing meaningfully to the field through literature, facilitating connections with advancement colleagues, presenting at the national conference, and being recognized for Prix d'Excellence awards.
Deanne Piticco, Associate Director: Alumni Relations, Advancement & External Relations, Wilfrid Laurier University
Additionally, Lisa works to further the spirit of advancement and collaboration through numerous professional and volunteer positions. On the back of the success with the homecoming project, Lisa and a colleague shared the accomplishment with fellow Canadian advancement colleagues at the 2021 CCAE National Conference. The presentation was helpful enough to inspire a conference participant to donate to Laurier! Lisa's ongoing commitment to the field of advancement was further showcased in 2020 when she brought reunion and homecoming planning colleagues from across Ontario together and organized monthly calls. At the time of inception, these calls provided a much-needed opportunity to collaborate and share strategies across varying institutions.
Lisa's motivation to connect, collaborate and increase her aptitude in the field of advancement follows her wherever she goes. In 2019 at the CASE Homecomings and Reunions Conference, she networked and met a vital connection who was impassioned by Andreana's exuberance.
"Lisa is a relative newcomer to this field but is already performing as a seasoned professional. She is creative, supportive, an amazing community-builder and well deserving of this recognition. I look forward to see her continued success in the advancement field.
Susan Fine, Senior Development Officer, Annual and Leadership Giving Division of University Advancement at the University of Toronto
Lisa's shining successes, creativity and collaborative passion make her the exemplar of a CCAE Rising Star, and all of us at CCAE are thrilled to honour her with this award.
Alexis De Leon
University of Guelph
Read more
Alexis De Leon is a thoughtful, dynamic, and team-orientated leader at the University of Guelph. His connection to the university began as a student where he studied food and agribusiness management, earning him an MBA and previously he earned a BSc within Human Kinetics & Nutrition and Nutraceutical Sciences.
"Alexis is a brilliant mind that consistently brought an authentic leadership style approach and outstanding contributions to every project. Alexis was extremely efficient and quick to learn new concepts and programs and was very generous with his time to help others."
Karin Younghans, MBA, Regional Manager, Eastern Canada, ADAMA
Following his stellar academic career De Leon took on a roles within Laboratory Services as a Laboratory Technician for various units, and later as many 'advancement professionals in the making' found his passion lies within Alumni Affairs & Development (AA&D) for the university and the associated connection to the Ontario Veterinary College (OVC). Beginning as a Finance Coordinator his compassion and skillset soon found him in his current role as Finance Manager, Gift Processing & Records.
His role within AA&D began with many challenges, with the current pandemic and many other pivotal changes, De Leon rises and surpasses every occasion with grace and compassion. He has been instrumental to the success of his department and has championed his altruism through the close connection to the Ontario Veterinary College with the upmost empathy when dealing with the sensitivities of their clients.
"OVC Pet Trust is collaborative in nature and Alexis is a valued partner in our work. We can always count on well-researched presentations of thoughtful solutions that take into account the perspectives of our different stakeholders and simultaneously address all of our potential questions and concerns. This is not an easy task and Alexis always rises to the occasion."
Kim Robinson, Director, OVC Pet Trust
His excellence in the advancement field is outstanding, De Leon has taken a rapid progression in his current role with enhanced responsibility in the Gift Services team. He has become a go-to resource for the front-line fundraising team when handling complex donations. A consummate leader, De Leon provides constructive counsel on gift negotiations and acceptances and does not hesitate to participate in discussions with donors as needed.
In his current role of Finance Manager, Gift Processing and Records, Alexis not only shines as a leader for
his direct reports, but a true supporter and collaborator for the entire Alumni Affairs and Development
team. He is a top contributor to the success of the overall team not only in terms of his work ethic and
willingness to tackle whatever challenges may arise, but also a true champion of the values at the core
of AA&D.
Jason Moreton, Associate Vice President, Advancement, University of Guelph
It is with esteemed pleasure CCAE recognizes Alexis De Leon as a 2022 Rising Star, a very well-deserved honour for his glowing accomplishments and the current and future success of the University of Guelph.
Caroline Girard
Université Laval Foundation
Read more
With over 20 years' experience as a Marketing and Communications professional, Caroline Girard has recently been taking the advancement sector by the horns. Caroline began her role within the Université Laval Foundation in 2017 and since, has created a remarkable repertoire of accomplishments that have led her into her current leadership role as Vice-President, Development and Partnerships.
Her accomplishments within her short time at the Foundation are many and momentous. Despite the pandemic, causing reduced access to development opportunities, Caroline continued to increase the philanthropic gains of the Foundation and the University, increasing the annual amount raised by 24% in addition to a rapid increase of 1700 new donors compared to the previous year.
Throughout these turbulent times her leadership has provided an essential drive for the Foundation. She created the very first institutional development event at Laval : La semaine Ulaval pour toujours and at the onset of the pandemic she developed and implemented the COVID-19 Emergency Fund, to support the Laval University student community. The dedication and visionary leadership from Caroline led to the initiative raising more than $1.2 million and aided almost 1200 students.
Caroline Girard quickly contributed to the growth of philanthropy and donors. Among other things, she was part of the recognition given to them at the end of the largest campaign in the history of Université Laval. Her exemplary leadership served to successfully lead a bold project to evolve the alumni relationship model. 
Alain Gilbert, CEO, Université Laval Foundation
Caroline's leadership, volunteerism, and expertise equate into a resounding combination that ensures all who surround themselves near her feel the immense potential and accomplished success she emanates. Her appointment was supported by many who have worked closely with Caroline and could not contain their belief in the magnetic spirit she embodies:
"By the multitude of its implications, the number of projects and accomplishments, Caroline Girard was able to stand out immediately and be recognized as a pillar of the philanthropic culture within our university."
Sophie D'Amours, Rector, Université Laval
"The impact of Caroline's actions is concrete and significant. It is without a doubt a pillar of the development of our institution and its contribution deserves to be recognized. So I fully support his candidacy. Université Laval and all of Quebec society can be proud to count on women at the forefront, at the heart and at work in her image."
Rénald Bergeron, Vice-Rector, External, International and Health Affairs, Université Laval & Member of the Board of Directors, Université Laval Foundation
" The dynamism with which Caroline commits to each project is remarkable, her energy is contagious and acts as a mobilizing force."
Sylvie Paquette, Corporate Director, Graduate of Laval University, Major donor at Université Laval for nearly 25 years and Former Member of the Board of Directors, Université Laval Foundation
It is with immense pleasure that CCAE honours Caroline Girard with this award, as she truly exemplifies what it means to be a Rising Star.
Olivia Wyllie (2021)
Lyndsay Montina (2021)
Jennifer Gray (2020)
Hannah Pearson (2020)
Sara Burke (2019)
Christine Richard (2018)
Alexandra Farley (2017)
Natasha Rego (2016)
Sarah B. MacDonald (2016)
Tom Meadus (2016)
Emily Aalbers (2015)
Cristina Richard (2015)
Teri Parkhurst (2015)
Cynthia Breen (2014)
Ashley Forristall (2014)
Jon Bruhm (2013)
Jessica Fisher (2012)
Tania John (2012)
Andrea Eccleston (2011)
Brett Hooton (2011)
Carly Wethersett (2011)
Janina Ganton (2010)
Terry Cockerline (2009)
Jeff Green (2009)
Ashley Goodon (2008)
Shawna Pratt (2007)
Sarah Indewey (2007)
Christina Fox (2007)
Ryan Davies (2006)
Julie Lafford (2006)
Devika Shah (2006)
Kristine Hamlyn (2005)
Bridget McMahon (2005)
Hélène Véronneau (2005)
David Emerson (2004)
Ryan Rodrigues (2004)
Barry Wilding (2004)
Elizabeth Gorman (2003)
Anita Herrmann (2003)
Terry Rice (2003)
Renée Nolet 2002
Michelle Bennett (2001)
Shelley Huxley (2000)
Alexya Heelis (2000)
Ingrid Healy (2000)
Kelly Bussell (1999)
Trish Duff (1999)
Paul Fitzgerald (1999)
Nadina Jamison (1999)
Julie Morton (1999)
Penny Murdock (1999)
Josee Saint-Martin (1999)
Serge Brasset (1998)
R. Allen LeBlanc (1998)
Charlene Rooke (1998)
Caroline Bergeron (1997)
Davorka Edgar (1997)
Mark Rittinger (1997)
Daniel Hébert (1996)
Lisa McNaughton Osler (1996)
Jacline Nyman (1996)
Charles Kennedy (1995)
Caroline Montana (1995)
Mary Ann Daye (1994)
Heather Magotiaux (1994)