Surveys conducted by CASE in the UK and Australia have become the authoritative source of data on philanthropic support of higher education in those regions. 
Thanks to CCAE & CASE, Canada is a part of this global philanthropic movement and future versions of the survey will also include the CASE Global Reporting Standards.
The key findings of the 5th edition of the newly re-branded CASE Insights on Philanthropy (Canada) in partnership with CCAE is now released, please see below for more details.
The 6th Edition of the CASE Insights on Philanthropy (Canada) with CCAE, Survey is open from June 12 – September 29, 2023. As philanthropic efforts and strategies are ever-more important in this world of change and adaptation, participate and find out where your efforts are best focused.
Talk to your advancement services team and ensure you have the staff in place to participate in this ever important initiative.
Take advantage of this exceptional opportunity and dive deep into your current fundraising operations that stem from numerous data points.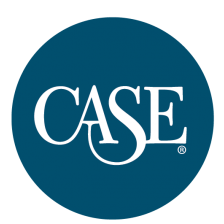 Value and Impact of Fundraising Efforts per Student and per Staff Member
Gift Sources and Purposes of Funds Secured
Donor Sources, Counts and Impact
Benchmarking Against Peers
Year Over Year Tracking
* non-past participants can now request past year data to be added
Made To Order GPS Sample Report
Complimentary GPS Sample Report
Voluntary Support of Education
In partnership with CASE, CCAE has released the key findings of the 5th edition of the newly rebranded CASE Insights on Philanthropy (Canada) with CCAE (previosuly: CASE-CCAE Support of Education Survey, Canada).
This year's survey mark's 5 years of the initiative to develop a comprehensive and authoritative data source of Canadian philanthropic efforts in higher education. In total for 2022, 50 participants completed the survey, which included 15 colleges & institutes and 35 universities with 4 new participants.
The report includes data and key findings for 2022 and trends associated since 2019. Over the years the survey has been adjusted to align with CASE's global reporting standards to ensure proper benchmarking both internally and on the global scale. When reviewing the report it is important to recognize this distinction and note how the data is displayed. The release of the report is an important step for Canadian institutions in light of pre and post pandemic analysis and associated philanthropic trends to post-secondary institutions.
Highlights of the 5th edition report include:
In the 2022 reporting year, survey participants reported nearly $2 billion in new funds committed from 268,619 donors.
Research programs accounted for the largest share of giving at 40%, followed by student financial aid and capital projects, each at 20%.
Alumni account for 42% of institutions' donors and other non-alumni individuals account for 43% of donors. Corporations, trusts and foundations, and other organizations make up a relatively small proportion of donors, but account for a sizable portion of new funds committed.
Five-Year Trend Highlights:
Survey participants have reported a total of $7.517 billion in new funds committed, including 1,145 gifts greater than $1M.
The total number of donors reported since 2019 is 969,053.
Since 2019, survey participants have received total funds of $5.311 billion.
2022 CASE Insights on Philanthropy (Canada) with CCAE key findings
CASE Insights on Philanthropy (Canada) with CCAE
Get the full report for more information, trends and highlights.
Click Here
2021 CASE-CCAE Support of Education Research Brief
2020 CASE-CCAE Support of Education Research Brief
2019 CASE-CCAE Support of Education Research Brief
2018 CASE-CCAE Support of Education Research Brief