Surveys conducted by CASE in the UK and Australia have become the authoritative source of data on philanthropic support of higher education in those regions. 
Thanks to CCAE & CASE, Canada is a part of this global philanthropic movement and future versions of the survey will also include the CASE Global Reporting Standards.
The final report of the 4th edition of the CASE-CCAE Support of Education Survey, Canada is now released, please see below for more details.
The 5th edition is open now until September 30 th for data collection.
Talk to your advancement services team and ensure you have the staff in place to participate in this ever important initiative.
Take advantage of this exceptional opportunity and dive deep into your current fundraising operations that stem from numerous data points including: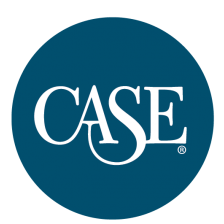 Value and Impact of Fundraising Efforts per Student and per Staff Member
Gift Sources and Purposes of Funds Secured
Donor Sources, Counts and Impact
Benchmarking Against Peers
Year Over Year Tracking
* non-past participants can now request past year data to be added
Made To Order GPS Sample Report
Complimentary GPS Sample Report
Voluntary Support of Education
In collaboration with CASE, CCAE has released the final report of the 4th edition of the CASE-CCAE Support of Education Survey, Canada, in which there was the highest number of participants (54 total including 10 new).
The announcement of the release of the final report, marks an important step for Canadian institutions in light of the pandemic and associated philanthropic trends to post-secondary institutions. Highlights of the 4th edition report include:
Over $1.7 billion in total dollars raised from just over 250,000 donors
Median new funds secured ranged from $1.9 million for colleges and institutes to $71.4 million for medical/doctoral universities.
Institutions that reported for 2019 through 2021 experienced a small, aggregate decrease of 5% in the number of donors during those years. Given the impact of the pandemic on many fundraising activities, this is a positive outcome.
Staffing for fundraising and alumni relations were remarkably stable given the disruptions brought by the pandemic, reflecting the priority institutions place on sustaining strong relations with alumni and other supporters.
2021 CASE-CCAE Support of Education Research Brief
CASE-CCAE Support of Education Survey
Get the full report for more information, trends and highlights.
Click Here
2020 CASE-CCAE Support of Education Research Brief
2019 CASE-CCAE Support of Education Research Brief
2018 CASE-CCAE Support of Education Research Brief