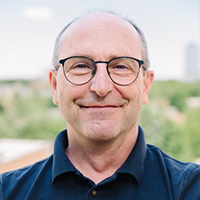 October 4th @ 1 p.m. Eastern
A Changing Canada
Bruce MacDonald, President, Imagine Canada
As the nation continues to welcome many newcomers, the very fabric of Canadian society is undergoing a dramatic transformation. For Canada's charities and non-profits, this has many implications. This session will focus on the ongoing changes as seen through the lens of a major study on Newcomers and Second-Generation Canadians conducted in 2020.
Learning Objectives:
Understand the significance of immigration to Canada
Connect to the 'good news' story related to the relationship between newcomers and their communities
Inform perspectives to be able to knowledgeably engage in future conversations.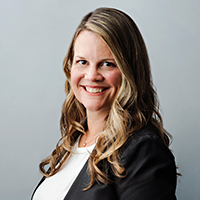 October 4th @ 3 p.m. Eastern
Trusting your gut, how to be comfortable with ambiguity, and other lessons learned from fundraising
Nenone Donaldson, VP Advancement, University of Waterloo
Today's difficult climate is creating repercussions for fundraisers, how does one ensure an optimal outcome for themselves and their teams? Using the societal challenges we are faced with under a lens of resilience, this session aims to help fundraisers maintain focus, regroup, when necessary, be agile when facing shifting priorities and showcase examples in terms of interests, budgets and team collaboration.
Learning Objectives:
planning for resiliency and change
the importance of a strong vision and mission
how to fundraise to achieve the objectives of your strategic plan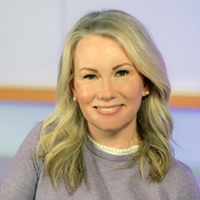 October 11th @ 1 p.m. Eastern
Digital fundraising for lean and mean teams
Julie Van Hartingsveldt, CFRE, External Relations Specialist, Communications and Public Affairs, Ontario Shores
Did you know that 70% of adults prefer to donate online? And leaner teams aren't always sure where to start with their digital fundraising strategy. The good news is that these lean teams understand how to accomplish more with less. In this session, Julie VanHartingsveldt will walk you through the early stages of developing an impactful, sustainable, and cost-effective digital fundraising plan. We will discover that the success of your digital fundraising strategy is underpinned by a strong brand strategy, which includes more than just logos, fonts, and colours (though these are important). Julie will provide you with a framework to help you develop your brand strategy, which will include defining your purpose, mission, vision, and audience, as well as thinking about your brand substance, position strategy, and brand expression. From there, the core of your message, story, and, most importantly, your impact will help to define your call to action. After you've established your brand strategy and expression, your call to action can be seamlessly and cohesively incorporated into your digital fundraising strategy. To wrap things up, we'll talk about tactics like social media, crowd funding, peer-to-peer fundraising, matching gifts, and more.
Learning Objectives:
The importance of defining your brand

Building cohesive digital fundraising plan that's impactful, sustainable, and cost-effective

The importance of your call to action.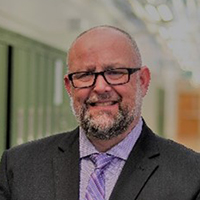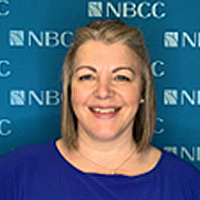 October 11th @ 3 p.m. Eastern
'Big' Campaign – Small Shop: NBCC's journey into its first campaign
Tom Meadus, Director of Advancement, New Brunswick Community College
Christina Nicoll, Development Officer, New Brunswick Community College
Going Beyond, and its 16-million-dollar objective, is the first ever fundraising campaign for New Brunswick Community College (NBCC). When it went public in June of 2022, over 12M had been raised. Amazing! Even more amazing, NBCC's advancement shop is comprised of four people.
Members of NBCC's advancement shop will share their experiences with launching their first-ever fundraising campaign, and what it meant to launch during a pandemic.  Hear what obstacles they faced and how they are worked as a team to overcome them.  They will share an overview of the campaign, what they learned and continue to learn.
Learning Objectives:
Discover the challenges of laying the tracks while driving the train in preparing the College for its first campaign

Learn about the obstacles to executing a campaign with a small team and what NBCC is doing to overcome them

Explore the opportunities that the pandemic presented and how they were leveraged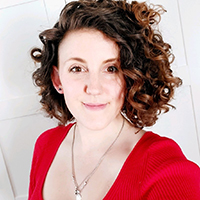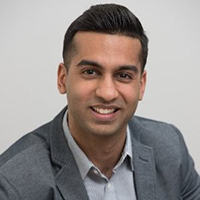 October 18th @ 1 p.m. Eastern
Donor Experience portfolio – white glove treatment for all
Jessica Faulds, Donor Experience Officer, University of Calgary
Salman Jivani, Director of Development, Annual and Leadership Giving, University of Calgary
The often-neglected base of the donor pyramid is extremely important to keep warm. Everyone is a prospect until they're not and the only way to determine what stage they are at is to engage them and then ask them. The University of Calgary's Donor Experience Officer (DXO) puts development in the position to do this with  high-volume metrics designed to further engagement and ultimately increase support to the institution. The DXO as  a position, lives within the Annual and Leadership Giving team and it augments traditional development officer roles providing leads and furthering engagement. This position has evolved over an 8-year period and has gone through several iterations to become what it is today. By the end of this session, you will know enough of the journey that took the portfolio to where it currently is and be able to determine if your shop is in the position for a similar implementation.
Learning Objectives:
How to execute white glove personalization for mass communication
Discover new ways to approach data segmentation, beyond just looking at a prospect's graduating faculty.
Learn how to "win" on paper with ambitious metrics
October 18th @ 3 p.m. Eastern
Annual Giving – Stories from the front lines
Moderator: Bryan Lan, Director, Annual Giving, University of Alberta
Melissa Beauchamp, Director, Annual & Leadership Giving , Humber College
Daniel Han, Associate Director, Annual Giving, University of Alberta
Nicholas Tonin, Associate Director, Annual Giving, McGill University
The art of an annual giving program, changes greatly from school to school. Expectations are high and the need for funds is great, this means professionals must continually adapt strategies and practices to meet the needs of donors, staff and institution constituents.
CCAE is excited to bring you a panel discussion featuring some Annual Giving practitioners to discuss areas like challenges being faced, the evolution of their own AG practises,  stories of "interesting gifts" and overall ideas around the current state of AG in Canada.
Attendees will be able to submit topics in advance of the conversation, ensuring the discussion stays relevant and focussed on things that are happening NOW.
Topics of discussion:
"resourcing" annual giving.

what does success look like?

What are some strategies to keep the mass giving donors engaged and valued?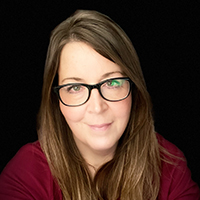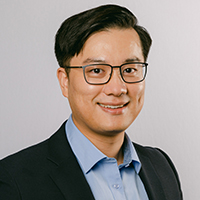 Upcoming Sessions
For CCAE member pricing Please login to view.
Sorry, no events were found.
How do I access my purchased sessions?